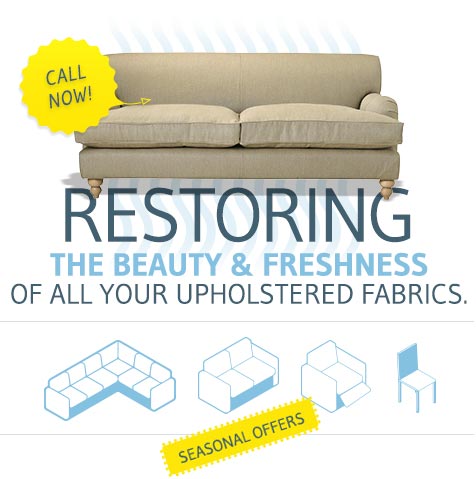 Mold Remediation in Dallas, TX
Mold travels from place to place in the form of spores, and there is a great chance that their spores are already in the air and on the surfaces in your home or office waiting for a source of moisture to provide the optimal conditions for growth. Where there is water, either on surfaces or through high humidity, for at least 24 hours, mold can start to grow. This is not always under our direct control. Therefore, indoor mold is not something you should beat yourself up over, but it is something that should be addressed.
However, there are measures to control or even stop mold attacks. For example, a good drainage system and frequent humidity checks can curb flooding and pipe leakages, which are major leading events in mold attacks.
Professional Services Mitigate Mold
One important lesson to learn is that any action carried out regarding mold (mold prevention, mold removal, and mold remediation) must come from a professional. Any other process may make the mold problem worse.
For people in and around Dallas, TX experiencing mold issues, Upholstery Cleaning Dallas is the best professional you can call for your mold problems and any home cleaning and related services. Our mold remediation team has years of experience helping clients deal with their mold issues decisively and completely. We pride ourselves on being a leading mold remediation service in the DFW area.
The Dangers of Mold You May Not Know
Overlooking the danger of mold is not uncommon. Most homeowners in the US admit to living with mold without taking steps to clean or remove it. This is a mistake, as mold is dangerous, and you should take every necessary step to remove it from your house. Mold has been associated with many respiratory disorders, mold allergies, and black mold poisoning e.g., irregular breathing, asthmatic attacks, wheezing, sneezing, nasal congestion, etc.
If mold can cause such health-related issues while hidden in various places, it is dangerous to try out mold removal yourself where it is certain you will be exposed. Therefore, you should seriously consider calling the professionals at Upholstery Cleaning Dallas. We have the required training and equipment to work effectively and safely.
Why Do You Need a Professional for Mold Remediation?
Our professional mold remediation service can perform these services ten times more effectively than any DIY tips or steps you learn on the internet. Professional consulting will protect you from unnecessary exposure, make the process faster, and result in a more pleasant result.
Besides, you cannot attend to every mold attack with mold remediation chemicals like peroxide. You will need professional tools that only a mold removal company can provide.
Wet Places May Need a Mold Remediation Process
Anywhere there is high moisture, there is a strong likelihood that mold is hiding somewhere.
High humidity can be caused by floods, water leaks, or a poorly ventilated environment.
These kinds of events are possible in any residential building, office, apartment, or facility.
Mold can infest any type of building where there is dampness or moisture, which is pretty much every building at some point.
How Mold Remediation is Done
There are a lot of processes involved in mold remediation that can only be carried out by professionals.
Consultation

At this point, our mold specialists will consult with you regarding your concerns. We advise you on the best way to get rid of mold.

Mold Inspection and Mold Testing

After consultation, the personnel will do a thorough inspection of the building or room.

The mold inspection and mold testing are important for both the client and the technicians to understand the extent of work to be done.

Mold Remediation

Some of the mold remediation process involves setting up preventive actions, discarding moldy materials, cleaning materials, and the sanitizing. We will make sure you know what to expect at all points of the process and make your property completely revitalized.
Why Choose Us for Mold Removal?
Solid Experience and Records of Accomplishment

Unlike many mold removal services you may encounter, Upholstery Cleaning Dallas sees beyond mold spots on the wall. We can see how your house should be if there were no mold. We have years of experience in this business and guarantees a job well done.

Licensed and Certified

We are licensed and certified for mold remediation and every mold remediation process adheres to standard guidelines in the industry. We use the best and most up-to-date method and techniques for mold testing, removing mold, and the entire mold remediation protocol.

Affordable Prices

Depending on the demands of the task and our client's request, we provide reasonable prices for our services. We help you cut down on the mold remediation costs by tailoring your remediation to exactly what the situation requires.

Certified Personnel

All of our on-site and office personnel as well as mold inspectors are well-trained and certified mold remediation specialists. They all know what's what when it comes to mold-related issues.

Professional Consultation

Upholstery Cleaning Dallas will provide you with a consultation onsite and will advise you on how to tackle the mold menace. At the same time, we estimate the cost of mold remediation and removal for you.
Take Action!
If you suspect mold presence, Upholstery Cleaning Dallas offers quality services that few can match. We provide professional services like mold testing, mold inspection, mold remediation, and mold removal. Anywhere in the Dallas area, we are capable of providing on-time services for you as soon as contact is made, so call today.